Welcome to BCS
The British Cupping Society (BCS) was formed in 2008; we were recognized as being pre-eminent in our field and for making a substantial contribution in the field of cupping. The BCS is an autonomous body founded and managed by a team of qualified medical and health professionals who want to standardize and regulate the practice of cupping in the UK and worldwide. We are currently involved in many projects to achieve this aim.

The BCS has gained recognition both nationally and internationally as an organization representing the practice of Cupping in the United Kingdom. The BCS provides leadership in the skills of Cupping by promoting an Evidence Based approach to Cupping Therapy whilst upholding key traditional elements of the practice. In order to further these aims, we intend to implement our policies and plans to ensure the professional growth and success of Cupping. Read More

Cupping Therapy
"Cupping Therapy is an ancient medical treatment that relies upon creating a local suction to mobilise blood flow in order to promote healing" British Cupping Society Definition 2008.
History of Cupping Therapy
The use of Cupping Therapy is documented in the history of many cultures and civilizations of the past with the earliest available records revealing extensive use by the ancient Egyptians, Chinese and Middle Eastern cultures.
In the west, Cupping Therapy was part of the basic repertoire of clinical skills a doctor would be expected to understand and practice until the latter part of the Nineteenth Century with some Eastern European countries such as the Balkans and Bulgaria continuing to practice Cupping Therapy to this very day.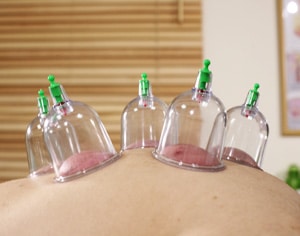 In parts of Western Europe there has been a recent upsurge in the interest from both public and academic perspectives. Scientific studies have began researching the effects of Cupping Therapy in an attempt to better understand the mechanisms underpinning this fascinating medical treatment that has truly withstood the test of time.
Celebrity endorsements by Football Players and Olympic Swimmers, leading Hollywood actors through to Senior International Politicians have further raised the profile of Cupping Therapy. Read More
Why choose BCS?
We are the first organization in the UK to offer workshops for medical cupping therapy. Our workshops are continually updated in line with current practice, latest guidelines and research. We believe our practitioners should be at the forefront of Cupping Therapy in the UK.
The British Cupping Society has gained recognition both nationally and internationally as an organization representing the practice of Cupping in the United Kingdom. Our aim is to preserve, protect, improve and promote the safe practice of Cupping for the benefit of society as a whole.
Sponsor BCS
Since its inception, the BCS has focused on developing long-term strategies and consolidated its working relationship with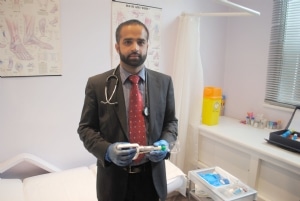 global corporations that have helped to propel the success and international profile of the BCS within a relatively short period of time.
Our long-standing belief is that our causes and our work will find esteemed recognition among healthcare professionals, the public sector and also the corporate world through our activities and branding offering excellent opportunities for our sponsors. We are strongly committed to maintaining long term partnerships that serve the best interest of our clients and that of the BCS.
In order to expand the diversity of our events and fund some of our more ambitious ventures such as International Conferences, the Prestigious British Journal of Cupping, Cutting-Edge Research and Clinical Trials and International Media Exposure. We are continuously seeking to work with corporations through both profit and not-profit means with sponsorship packages ranging from a single advertisement to a full year sponsorship package. In addition, there are excellent franchise opportunities for healthcare professionals or health/academic institutes wishing to benefit from the BCS brand.
The main components of cooperation include:
Individual company presentation/lecture

Full year sponsorship

One off sponsorship of a particular event, e.g. Networking Event, BCS

Free gifts of merchandises

Sharing of information and contacts
Please contact us for more information about out sponsorship packages.
Mission Statement
To preserve, protect and promote the safe practice of Cupping Therapy through research and clinical audit for the benefit of the public and health professions.